Magical DIY Escape Room Kits You Can Play Anywhere
Transform your Summer into a mysterious escape room using a ready-to-play game kit.
All of the fun. None of the stress.
Here's how to entertain your family and friends throughout the summer by transforming your home into a DIY escape room:
1. Choose a fantastic escape kit to download.
2. Print it out using your home printer or local print shop.
3. Laugh through the evening together, like a boss!
Why This Will Be Your Best Summer. Ever.
Part party game. Part board game. Part puzzle adventure. It's a creative experience to enjoy with friends, kids, colleagues, and fellow Wizards.
Best of all, you can customize it however you like.
It will be the ultimate summer house party. Ever!
Start By Choosing A Fun Theme:
Easily prepare a magical quest of epic proportions for your family and friends. They'll love it!
Mysterious kids escape room kit that transforms your home into an ancient adventure! Just download and print the party kit and you're set for family fun all summer.
As an explorer, you've always dreamed of adventuring through Egypt. It's where your great grandfather, Howard Carter, discovered the remains of the ancient pharaoh Tutankhamen.
But he had a secret.
Something he never told anyone other than you.
He believed there was another tomb connected to the first. A hidden tomb. A Lost Mummy.
---
---
Adults can have fun too!
For a refined, but treacherous evening. Easily transform any space into a 1920's Gatbsy style murder mystery game of debaucherous luxury and deadly feuds. Get ready for a night of velvet gloves, blood-stained.
The illustrious Carnegie family are hosting a giant party of frivolity, laughter and a few spiked drinks. From Gatsby to Governors, everyone's invited for the riotous affair.
Unfortunately, the bloodied dead body suggests there are one too many guests. Was it a jealous lover? Or filthy blackmail? Or plain old fashioned Envy?
This is the bloody 1920's at it's worst.
---
---
Escape Room Z is a zombie-themed escape room kit that transforms your home into a nail-biting adventure. Complete with enough 'Aghh' to scare your socks off.
It comes with everything you need to get your apocalyptic adventures started FAST, including all -puzzles, posters, and room decorations. Just Download, Print And Party Tonight!
Up for an apocalyptically thrilling summer?
"It will be the holiday of a lifetime" they said. "We're all staying on the 28th floor of the best resort on the island" laughed your mate.
That was until everyone became zombies hungry for nothing but pizza. Now there's just one left, on the entire island, and a hoard of zombies breaking down the door to eat it.
But this is your pizza. It's time to fight!
---
---
A treasonous escape room kit that transforms your home into a daring adventure.
It's the perfect self-isolation activity to keep your teenagers and stay-at-home students engaged. Without leaving home!
Instantly Levels-Up Your Summer!
The United World Government has almost finished building their Warhead Antimatter Response (W.A.R.) facility. We can't let that happen.
"You lot are our last hope."
This facility cannot come online if our resistance is ever to succeed!
The weapon of choice for rebels around the world.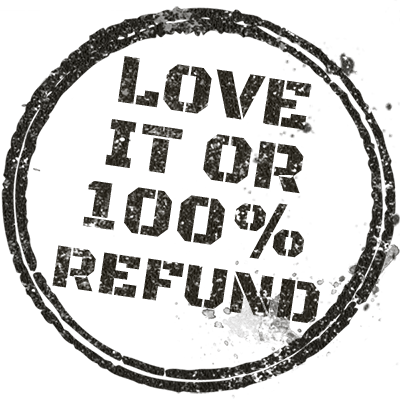 More than a board game, they're downloadable fun for small groups stuck in small spaces.
---
---
Whisk your kids away on an enchanting escape room journey through the world of Frost. This DIY kit will transform your Christmas party, birthday, family fun day, or classroom, into a magical team adventure.
You and your friends can hardly contain the excitement as the 100 Year Winter Faire is on today! While wandering the woods following an enchanted map a mysterious Wisp whispers to you… "My my my… you feel so familiar…" says the Wisp. "Why that is I cannot say!? I awoke this morning with no memories or body! Could I trouble you for help in piecing together who I am? Otherwise, I fear I may be lost like this forever…"